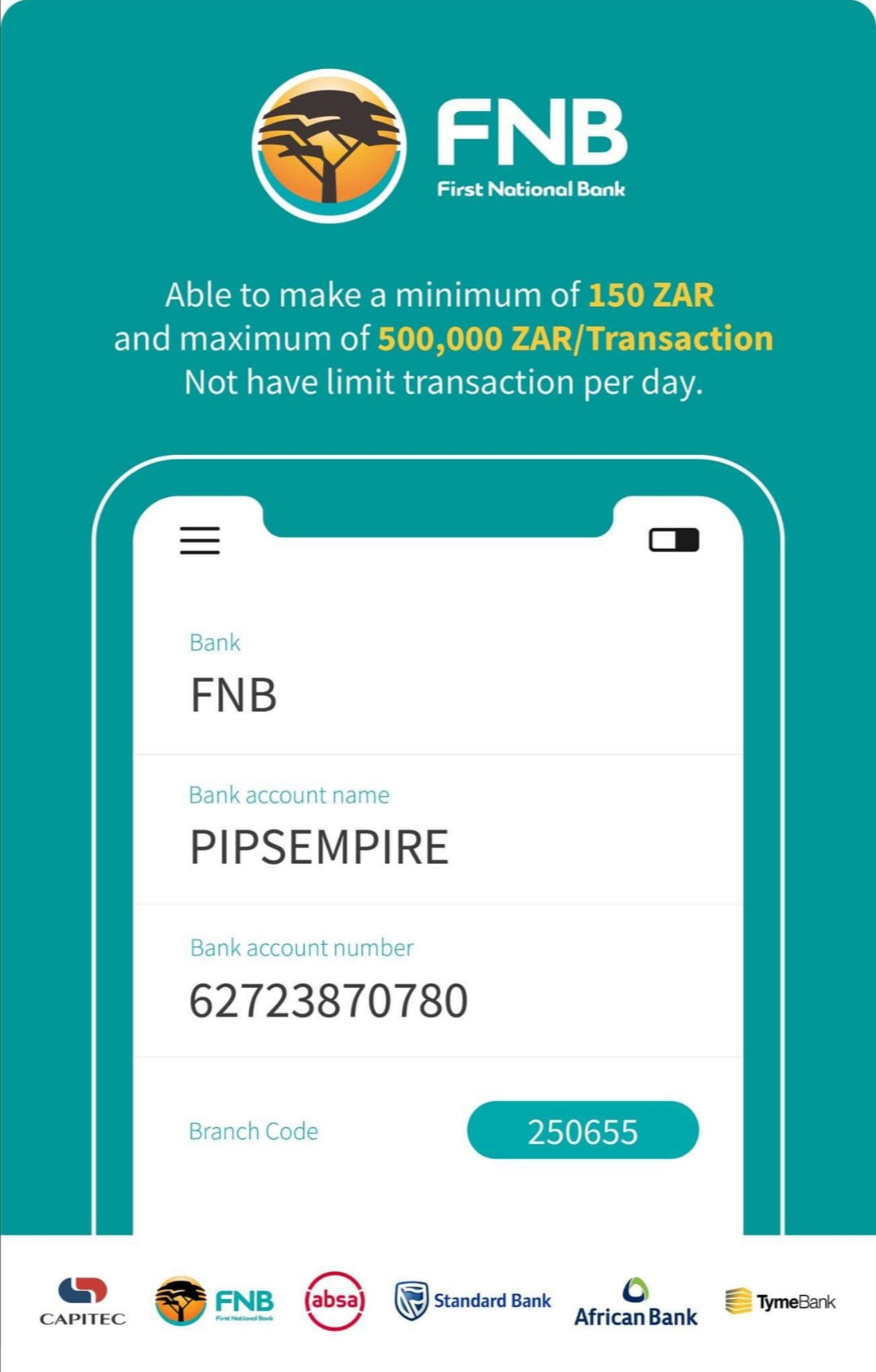 Transaction & operating hours from 08.00 AM - 10.00 PM (Monday - Sunday)
Deposits
FNB : 62723870780
Reference recipient space: ENTER CR ACCOUNT NUMBER

Upon completion of money transfer, please Whatsapp / SMS 0743535744 the following information:
The name of Deriv trading account owner

CR trading account number

Total money transferred

Bank used (abbreviation: ABSA@ FNB)

Email

Mobile Number.

The proof of payment
WARNING: Do not occasionally write the words Forex, USD, Deposit, Deriv in the recipient reference.
Example:
1. LUIS SMITH
2. CR169208
3.FNB
4. TOM@gmail.com
5. 076 3574 9384
The balance will be credited into the customer's trading account within 15 minutes to 3 hours after the money transfer is confirmed.
For more than R80 000 will be completed within 24 hours, and if more than R500 000 it will be completed within 48 hours.